An NBA legend building affordable housing units, a Swiss food and beverage giant getting a new office, and a penthouse selling for $5.2 million top the week's commercial real estate news.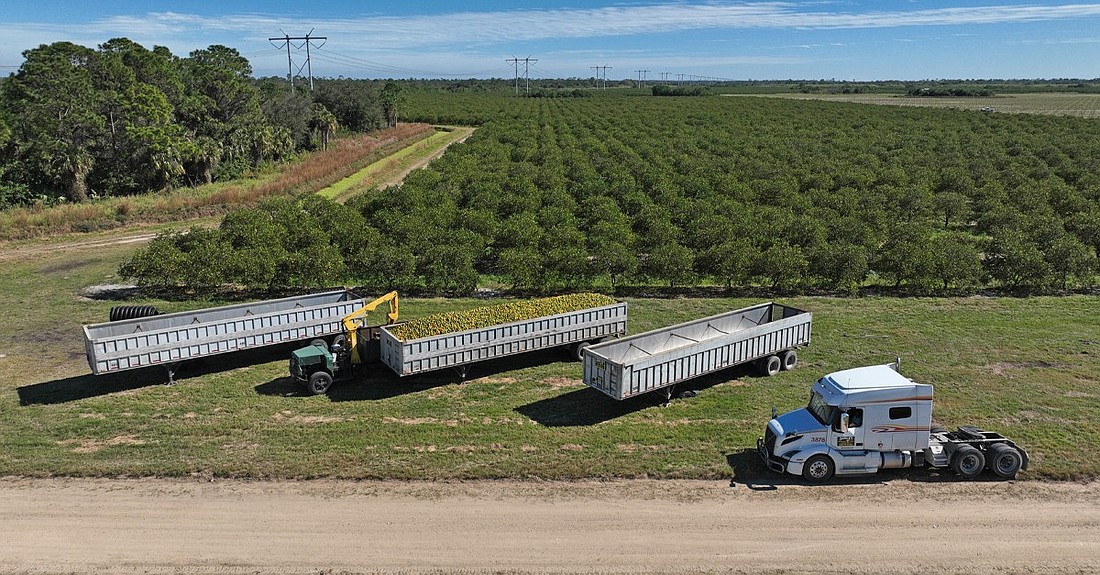 Naples/Fort Myers
No sleep till Brooklyn: A trio of LLCs with ties to a Brooklyn, New York real estate investor has bought The Pearl at Founders Square apartment complex in Naples. It paid $125.1 million for the 400-unit development just off Collier Boulevard. The complex, when it went on sale in May, was described as a luxury development made up of five, four-story concrete block, elevator serviced buildings which included a more-than 20,000-square-foot square two-story clubhouse with gourmet demonstration kitchen, lounge areas and private offices. The annual income for the average tenant was about $241,000. The buyers all share a Brooklyn address with the real estate investment firm Beitel Group. The firm's CEO, Ben Beitel, is listed as the LLCs' manager in state records.
Land grab: A 5,500-acre piece of land has hit the market in Collier County. Gopher Ridge is just north of Immokalee, and immediately northwest of the Immokalee Airport. It is in the heart of county's fruit and vegetable farmland. According to the listing brokers, SVN Saunders Ralston Dantzler, the property, which has historically produced high-yielding round oranges for juice production, is primed for "future residential development with 1,763 acres with a (future land use) of 4-8 units per acre and large acreage land banking." The asking price for Gopher Ridge: $57.8 million.
Tampa/St. Petersburg
Retail boom: The retail portion of the Westshore Marina District has sold. BTI Partners of Fort Lauderdale sold the center for $13 million. The buyer was Transcentum LLC. The 70,000-square-foot retail center in the development has a roster of specialty retailers, among them Cru Cellars, Sand Surf Co. and Duckweed Urban Grocery. The Westshore Marina District is a 52-acre mixed use community just off the Gandy Bridge in Tampa. It is anchored by Marina Pointe, a condo complex that spanning three towers and with units ranging from 1,400 square feet to penthouses with over 4,000 square feet.
Chocolate lovers unite: The multinational food and beverage company Nestle is moving its Tampa offices. The Swiss company will move from its current offices in downtown Tampa later this year into its new space in the Midtown Tampa development. The company will move into the Midtown West building on the 23-acre site. The company is taking 2,813 square feet on the fourth floor. Midtown is a 1.8-million-square-foot, $1 billion multiuse development on North Dale Mabry Highway. The online staffing company Kforce moved its headquarters into about 22,232 square feet in the development last year and Tampa Electric is taking 17 floors of new tower under construction.
A deluxe apartment in the sky: A 4,237-square-foot penthouse has sold in St. Petersburg for $5.2 million. The four-bedroom apartment will be on the 43rd floor of the Residences at 400 Central, a building which is currently under construction in downtown St. Pete. The unidentified buyers are from Illinois. Among the amenities in the unit is a 1,389-square-foot terrace which looks onto downtown and Tampa Bay. The $400 million, 46-story development is being built on a 2.3-acre site on Central Avenue and 4th Street South, a property which once housed the cheese grater building. The development will include 301 units, an observatory and several penthouses as well as retail and office space.
Sarasota/Manatee
Teed up: A single-tenant industrial building was sold near downtown Sarasota for $5.02 million. The 1.24-acre property at 1074 N. Orange Ave. was bought by the Rouse Co. out of Kentucky and it will be occupied by the golf cart company ClubCar. The company will use the 31,566-square-foot space for warehouse and offices. The property, according to SVN Commercial Advisory Group which represented the seller, is an opportunity zone — a federal designation that gives investors tax incentives to buy real estate in areas that need economic growth and job creation.
Slam dunk: A nonprofit run by NBA Hall of Famer Alonzo Mourning is part of a group that has bought two acres in Bradenton and will build 120 affordable housing units. HTG Astoria paid $1.7 million for the property at 2116 9th St. W. The sale closed March 3 and construction is expected to begin later this month. Mourning's AM Affordable Housing is a partner in the development of one- and two-bedroom units aimed at people earning 22%, 30%, and 60% of the area's median income. In addition to standard amenities like a clubhouse, residents will have access to an adult literacy program. The property is the former home of SRQ Auto, which has moved to 2212 1st St. W. in Bradenton. Adam Doak of the firm American Property Group represented the seller and help relocate the car dealership.
Mi casa es su casa: M/I Homes is building three residential communities in north Manatee County that will bring nearly 175 residences to the area. The communities are all under construction and have begun selling. They are: Cypress Glen at River Wilderness, a gated community in Parrish with 36 single-family homes starting at $466,990; Summerwoods, with 46 single-family homes (and more expected later this year ) starting at $359,990 in Parrish; and The Palms at Trevesta, a 90-home townhouse community in Palmetto with homes starting at $334,990. Tony Crimi, vice president of sales and marketing for the homebuilder says Sarasota and Manatee counties continue "to be a top-tier market for M/I Homes' expansion and growth."