Brooklyn's OddFellows Ice Cream to open first store in the South in Tampa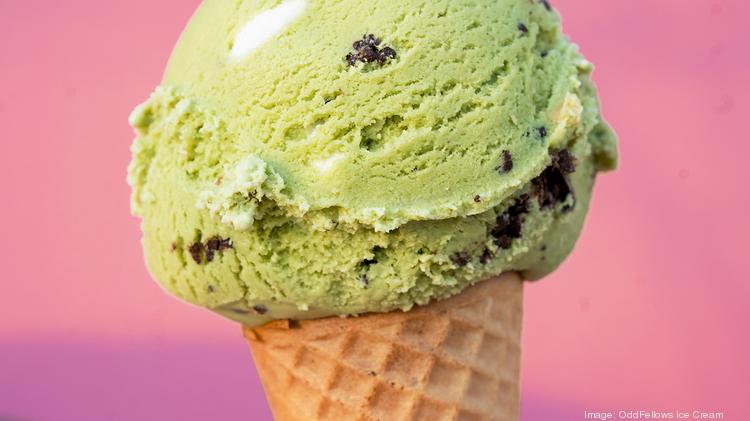 A Brooklyn ice creamery with flavors like matcha rocky road and olive oil strawberry is taking over a boutique space in Hyde Park Village.
OddFellows Ice Cream Co. is backfilling the storefront previously home to Juxtapose with a 1,500-square-foot scoop shop. The menu includes more than 30 flavors, all of which are the handiwork of James Beard-nominated pastry chef Sam Mason.
It is OddFellows' seventh location and first in the southern U.S. It has four scoop shops throughout New York City, one in Boston, and one in Seoul, South Korea.
OddFellows is known for its savory flavors like chorizo caramel swirl; owner Mohan Kumar asked Mason to create savory flavors to satiate his wife's pregnancy cravings in 2011. But the menu includes plenty of more traditional fare, like cookies and cream and the new passionberry butter cake.
"We're thrilled to be opening our doors at Hyde Park Village and provide the local community with a new thoughtfully designed space to gather and commune over some of our favorite things — good times, out-of-this-world ice cream, and that constant urge to come back for another scoop," Kumar said in a statement.
The Tampa Bay region has seen a boom in gourmet ice cream shops in the last year. Jeni's Ice Creams opened a second Tampa location in The Heights; Bright Ice, founded in St. Petersburg, opened in Water Street and is looking to grow its footprint in downtown Tampa. Oh Yeah Creamery opened earlier this year in South Tampa.
"OddFellows' twist on the traditional provides an unexpected experience at every visit. From unconventional flavors to unique brand collaborations to unmatched design, our community is in for a treat," Nicole Dee, Hyde Park Village general manager, said in a statement.