Embassy Suites-Orlando Sunset Walk is positioned to be the first condo-hotel for the Hilton brand and will debut in Sunset Walk Orlando, located adjacent to the Margaritaville Resort Orlando, near the intersection of S.R. 429 and U.S. 192.
Joel Lazar, executive director of sales at Encore, told GrowthSpotter the company entered into a licensing agreement with Hilton to stamp its Embassy Suites brand and standards onto Encore's planned 300-unit condo-hotel, which he anticipates will begin vertical construction this summer.
"We feel quite lucky to be the first ones out of the gate for their brand," he said. As part of the partnership, Hilton's 110 million members will be able to book a stay at the new condo-hotel through its Hilton Honors reservation program. Owners will also receive two Hilton Honors memberships with their purchase.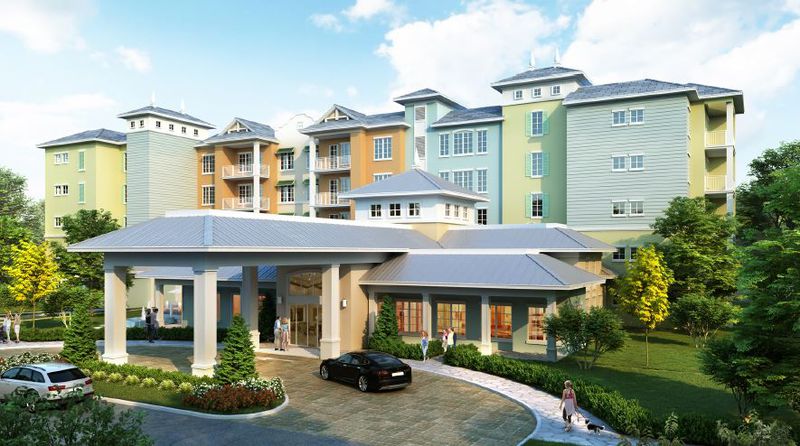 Similar to Margaritaville, Davidson Hotels & Resorts is managing the hotel component. LRR (Luxury Residential Resorts LLC) is the preferred rental management company.
Prices for condominiums begin in the $230,000s. Embassy Suites-Orlando Sunset Walk will consist of mostly studio, one- and two-bedroom condos, with a limited number of three- and four-bedroom units.
Lazar said sales will launch within the next two weeks. Buyers can secure a reservation with a refundable $5,000 deposit at pre-construction prices. In mid-May, Encore will host the grand opening of its 6,500-square-foot sales gallery at the Promenade at Sunset Walk Orlando, which will allow buyers to walk through full-scale model condos.
Amenities at Embassy Suites-Orlando Sunset Walk include an Oasis Beach Club with a bar and grill, and fitness center, and a restaurant and a lounge area located inside the condo-hotel. Units at the resort include furnishings, housewares, and linens.
The condo-hotel project is slated to open in early summer 2022.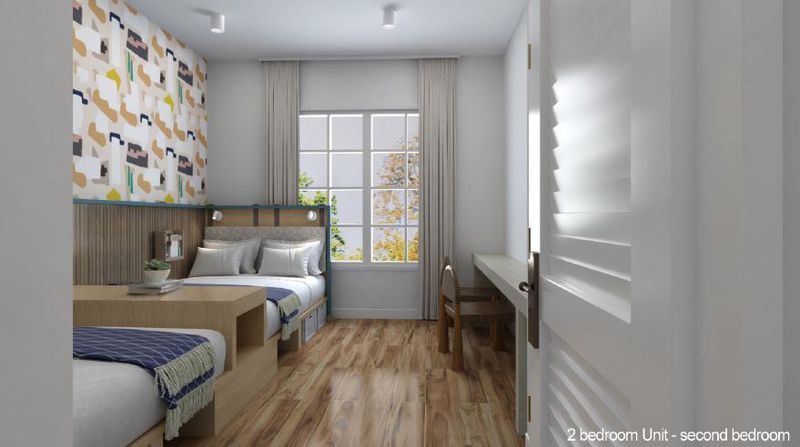 Lazar said he anticipates most of the market for the hotel-condominium project to come from Central and South Florida, as well as investors and vacationers from the Eastern Seaboard on the United States.
"Current visitors and buyers have been running between 30 to 60 years old, but we have older and we have younger," he said. "The secret sauce, what keeps locals and visitors coming [to its destination in Kissimmee], is our all-day entertainment programming that runs into the night."
The Promenade at Sunset Walk Orlando at 3251 Margaritaville Blvd. features more than 20 merchants for dining, shopping, and entertainment.
The tenant roster includes Rock & Brews, Studio Movie Grill, Capone's Coal Fired Pizza, Yeoman's Cask & Lion, GameTime, Estefan Kitchen, and El Jefe's Tequila Taco Cantina. The destination also hosts recurring events, including a monthly car and truck show, live band performances, and artisan farmers' markets.
"There's always entertainment going on indoors and outdoors," he said. "If you don't like one [entertainment spot], another one is just a short walk away."